Basic Care
Basic Care gives you security. We measure your employees for otoplastics on location and also deliver them after production. We then carry out a seal check to ensure the hearing protectors are 100% leak-proof. We can check and maintain the hearing protection annually if desired. You pay a nominal fixed price for this. You get a 6-month guarantee on the fit and sound density.
Care Control
If you do not want to worry about your employees' hearing protection and want to be sure your company is complying with the latest requirements, it is best to opt for Care Control. Care Control offers you all the benefits of Basic Care, plus no charge for replacement in the event of sound leakage, annual checks as well as full care and service in accordance with the Dutch Occupational Health & Safety Act. Your guarantee applies for the duration of the service agreement. That way, you are always assured of effective hearing protection without unforeseen costs!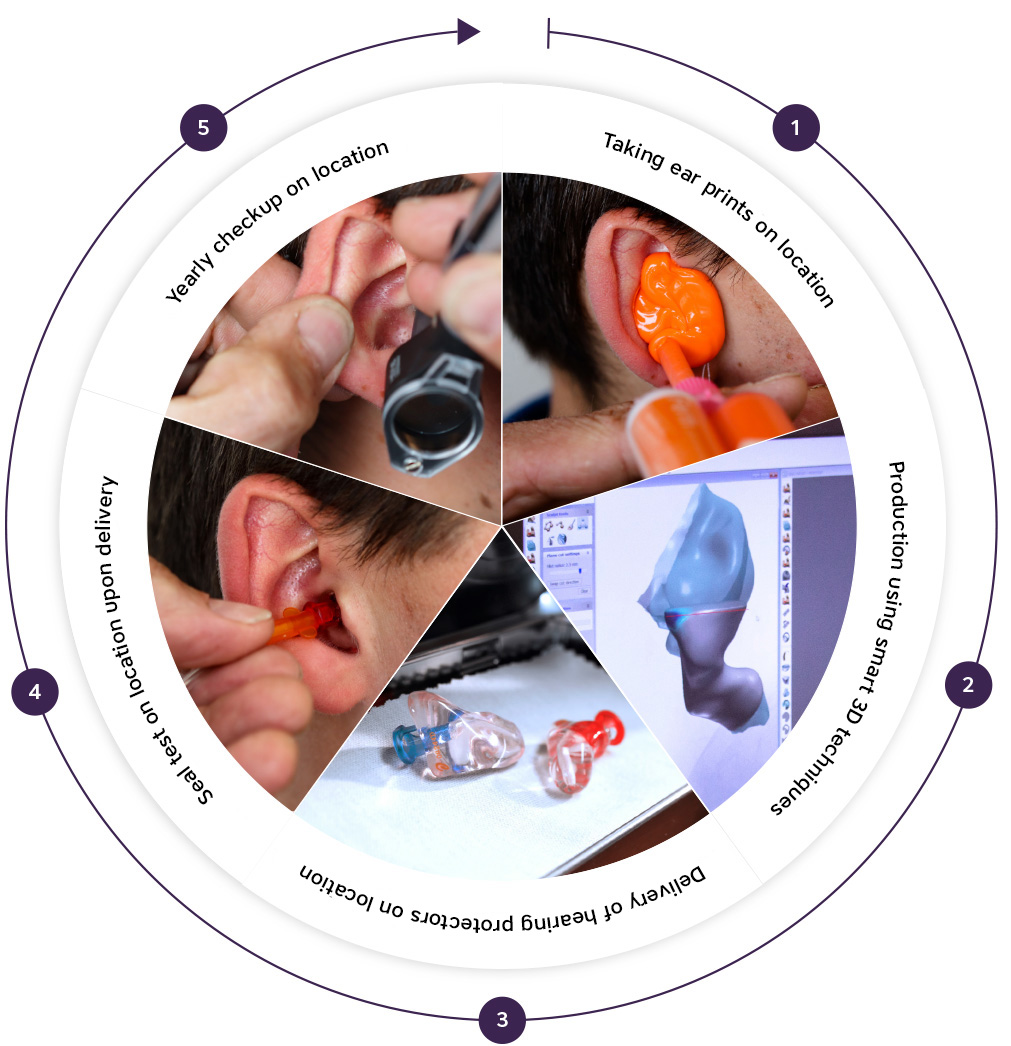 Individual seal check​
Our hearing protection is customised, so we guarantee a perfect fit. We perform a seal check to ensure there is no sound leakage. Not 100% sealed? Then we will make new ones, free of charge.
Your client portal
You can keep an eye on everything via the client portal. You can see exactly what we are doing, which employees have hearing protection and which action points are still outstanding. Such as the status of measurements and checks, for example. You always stay up to date via the client portal!
Questions about hearing impairment in the workplace?
What should an effective hearing protection programme comply with? How often should I offer my employees hearing tests? You can find the answers to these and other questions in the Report on the Prevention of Occupational Hearing Impairment.

Information
the importance of wearing
hearing protection

Audiometry
taking hearing tests

Noise measurements
for the right advice on
hearing protection
All ears for hearing protection at your company?
Then complete the request for information below, or contact our customer services team.