Pro (Detec) Custom-Fit
Customised hearing protection offers the best protection and an optimal fit. Suitable for daily use. Available in over 20 colours, two kinds of material and various filters. Attenuation level of 15-33dB (depending on filter).
Pro (Detec) Uni-Fit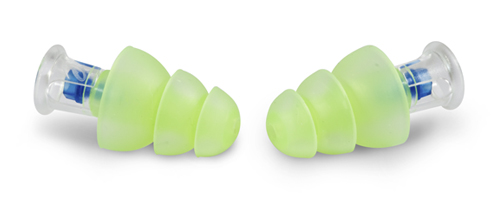 The solution for part-time workers and DIY enthusiasts. With a safe, handy cord. Also ideal for the food industry thanks to a detectable metal ring (optional). Available in two sizes for the right fit. Attenuation level of 24 dB.
Communication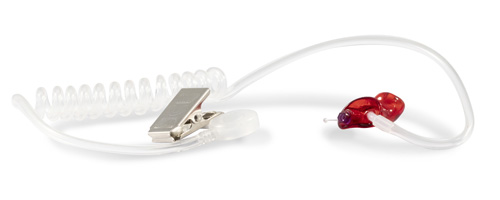 Want to protect your hearing while using communication devices? The Pluggerz communications range offers a customised solution! Suitable for the police and security industry, for example.
Factories - Production companies - Construction - Food industry - Security - Police
Professional hearing protection
Our professional hearing protection is geared towards requirements on the shop floor. Whether it concerns universal or customised hearing protection, there is always a suitable solution for protection against loud noise. Pluggerz Pro filters out harmful noise while alarms remain audible.
In the food industry, it is of paramount importance that no foreign objects find their way into products. The Pro Detec therefore comes in a striking blue colour and both the earplug and the cord supplied with it are detectable.
We also offer hearing protection with communication devices for scenarios where communication is essential, such as in the security industry or police service.
Do you employ temporary workers? Then Pluggerz Uni-Fit Pro earplugs are a good solution. The Uni-Fit has the same filter and offers an appropriate level of protection in a universal earplug.
Request an offer?
Please fill out the form below to receive an offer for hearing protection in your company.